Transcendental Meditation Reduces Stress Naturally
The negative effects of stress has been found to decrease performance, disharmony in relationships, and cause physical ailments . In short, it can curtail us from enjoying life and can build up in our mind-body over the course of a lifetime. Even a good night's sleep or an extended holiday is not enough to recover fully.
Scientific research shows that the TM technique provides deeper and more coherent rest than ordinary relaxation—a state of restful alertness that washes away stress and rejuvenates mind and body. The physiological response during TM has been found to be the extreme opposite of your body's stress response—reversing the negative effects of stress.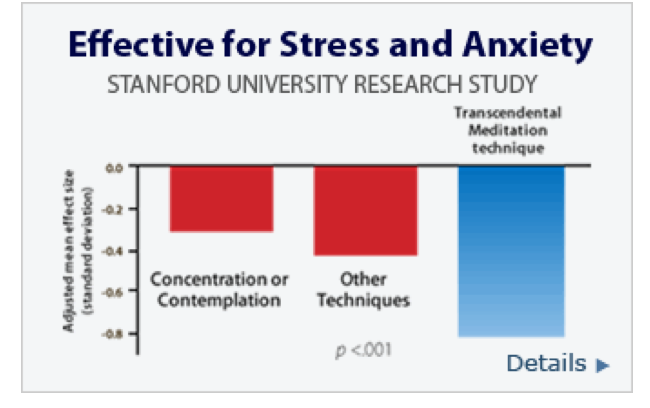 Stanford University Study
The TM technique was found to be twice as effective as other techniques for stress and anxiety.
A meta-analysis of 146 independent studies was published in the Journal of Clinical Psychology (45 (1989): 957–974).

Calmer Response to Stress
Because each individual is different, the balancing effects of Transcendental Meditation may bring different benefits for different people, for example: fewer headaches, improved sleep, increased energy or better relationships. However, one benefit that the majority of people share is that they can generally handle stressful situations better after learning Transcendental Meditation.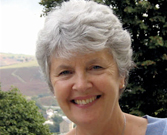 Lynnette Jones, Teaching Assistant for the Visually Impaired
"When my mother passed away, I was searching for something in my life and really did not know where to look. By chance, a friend was arranging an Introductory talk about Transcendental Meditation at her home so I managed to persuade my husband to come along and we have never looked back since that day. We have found balance, gratitude and peace in our lives and this seems to be reflected in both our personal and working lives. I wish that more people would realise the wonderful benefits of practising Transcendental Meditation."