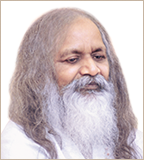 Transcendental Meditation in Belfast and Northern Ireland
Transcendental Meditation Belfast and Northern Ireland official website. TM is taught by certified, highly trained teachers.

TM was brought to the world by Maharishi Mahesh Yogi 50 years ago and has been learned by five million people.
How do I learn to meditate in Northern Ireland, or find out more? The first step in learning Transcendental Meditation is to attend an information talk, details below. Can't make it to a live intro talk? View online TM intro talk.
Wed 19th 1.00
Thurs 20th 6.00
Sat 29th 11.00
Or a date and time can be arranged to suit you.
To book Holywood for an intro talk or to learn TM, and for full venue details contact, Andrea Gribben 07968187984 email
Omagh and L'Derry. To arrange an introductory talk contact Michael McCormick Tel 028 81648470 email
At the talk our teachers will explain how TM could benefit you and answer any questions you may have. Anyone interested can attend, its free of charge and there is no obligation to learn. If you decide to learn you can then book for a course of TM instruction. Steps of learning and course fees.
What is Transcendental Meditation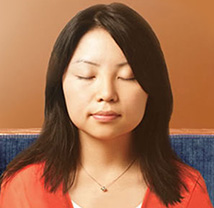 Transcendental Meditation is a simple, natural and effortless technique practiced 20 minutes twice each day while sitting comfortably with the eyes closed. The TM technique is easy to learn and enjoyable to practice. Over five million people have learned it— people of all ages, cultures, and religions.
The TM technique allows your mind to easily settle inward, through quieter levels of thought, until you experience the most silent and peaceful level of your own awareness.
What are the Benefits of the TM Technique
Transcendental Meditation unfolds the full potential of life for anyone. Extensive research has found it reduces stress and anxiety, resulting in more inner peace and creative thinking, improved health, greater success, and happiness. more
How is TM different
Unlike most practices, Transcendental Meditation involves no effort. It's easy to learn, enjoyable to practise, and most people experience benefits from the start. The technique provides access to the reservoir of creativity, energy and intelligence deep within everyone – for more effective thinking, increased happiness and greater well-being.
What TM is not
It's not a religion, philosophy or lifestyle. It's not concentration, contemplation, or trying to be mindful—nor is it common "mantra" meditation. Transcendental Meditation is a simple mental technique. People often find that regular practice of TM helps them achieve clarity to pursue their highest aspirations.